A Day at the Amusement Park: Not Always Fun and Games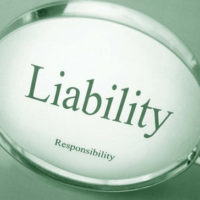 If you have ever been to an amusement park, you may have wondered how safe the rides really are. Most of the time, you assume the park is well-maintained and safe for the general public. In many cases, this is true. However, what happens in cases when this is not true? Who can be held liable for injuries, and how would you go about filing a claim against a major attraction?
At Spencer Morgan Law, we strive to help victims of premises liability better understand why they were injured as well as what legal options they have to recover compensation for their injuries. If you were injured at an amusement park in Florida, read on for more information or contact our Miami premises liability law firm today.
The Frequency of Amusement Park Injuries
The number of amusement park injuries in the United States might surprise you. In 2016, the U.S. Consumer Product Safety Commission estimated that emergency rooms saw nearly 30,900 amusement park injuries. Children account for about half of all amusement park injuries. They are most at risk for injuries involving ejection from a ride or falling.
The most common injuries from amusement parks include the following:
Stroke caused by trauma to the ligaments in the neck;
Falling or being ejected from a ride, resulting in death;
Brain injuries caused by G-forces at high speeds;
Brain injuries caused by detached objects striking riders' heads;
Drowning on water rides;
Brain aneurysms caused by high speeds; and
Spinal cord injuries caused by being thrown around on roller coasters or other rides.
Different states have different laws and regulations regarding safety standards and inspections.  Six U.S. states require no oversight. These states are Utah, Wyoming, Alabama, Mississippi, Montana, and Nevada.
Causes of Amusement Park Injuries
Amusement park injuries can occur for a number of reasons. The most common causes of amusement park injuries include the following:
Improper operation, such that the operator fails to latch the seatbelts correctly or stops the ride abruptly;
Rider misuse of the ride, which may involve riders standing up during the ride, unlatching the restraints, or rocking the car;
Ride failure, which could be caused by defects in the manufacturing process or the park's failure to maintain the ride; and
The nature of the ride, such as rapid spinning and high speeds, which can cause certain injuries even without mechanical failure, misuse, or operator error.
In most states, except for the six mentioned in the previous sections, amusement parks must meet certain safety standards. Failure to comply can result in adverse legal action.
Suing an Amusement Park for Damages
If you sustained a serious injury at an amusement park, you may be entitled to compensation. Many amusement parks will attempt to claim their guests assume all risks involved when they enter the park. However, this is far from the case. That said, if you are thinking of suing an amusement park, you should seek legal assistance. The premises liability lawyers at Spencer Morgan Law have years of experience in personal injury cases. A lawyer can help you file the claim and recover any economic and non-economic damages you may have suffered. Contact us today if you think you have a case.
Resource:
https://www.cnn.com/2017/07/28/health/amusement-park-safety-data-2016/index.html