5 Things To Document Following A Miami Car Crash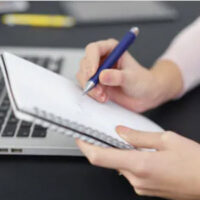 There are millions of licensed drivers in Florida. With so many people using the streets, roads, and highways of the Sunshine State, it makes sense that accidents occur from time to time.
Because accidents are common, the state of Florida requires everyone who owns a vehicle to carry personal injury protection (PIP) coverage. This type of coverage allows a person to access up to ten thousand dollars from their own insurance for medical expenses. While there are efforts to change these rules, PIP is currently in place to help streamline recovery.
But there are situations when negotiations become complex. After an accident, document key factors and connect with a Miami personal injury lawyer to discuss next steps.
Key Pieces of Information 
It is a mistake to not secure the documentation you need to strengthen a claim simply because you believe you can rely on your PIP coverage. Protect yourself with information. Key details could help you access additional damages from a negligent party if your PIP coverage is not enough to cover your expenses. Plus, documentation can help you shield yourself from legal action brought forth by other parties.
When you connect with a lawyer, share these details:
Where the accident happened and how.
Date and time of the event.
Injuries sustained, including doctor assessments.
Photos of vehicle damage, injuries, and traffic signage.
Contact information of others involved.
If you were injured and did not see a doctor right away, do so as soon as possible. Even if you are not entirely sure if you were hurt or not, you need to have a thorough diagnosis. This can be done in the office of your primary care provider or at another location, such as an urgent care center.
The reason a medical report is so important is because it is an expert assessment, similar to a police report. The discharge papers and medical report provide a clear description of the injuries sustained and what level of treatment is required for the individual to heal from the event.
Claim Values, Negotiations, and Compensation
When you meet with a Miami personal injury lawyer, you can share your story and let them know what documentation about the accident and your injuries is in your possession. From there, it may be possible for your attorney to inform you of the value of your claim and start the negotiation process with an insurance company. If further evidence is required in order for you to obtain the appropriate level of compensation, your lawyer can guide you through that process as well.
Did you collect key details following a Miami accident but are unsure how to use them to secure a maximum settlement? A qualified Florida attorney can assess your documentation and help you obtain additional evidence if it would boost the value of your claim. Talk to a member of the legal team  at Spencer Morgan Law today. An experienced attorney has the skills and training needed to negotiate a higher compensation amount. Schedule your no-cost, confidential consultation, call 305-423-3800.