14-Day PIP Requirement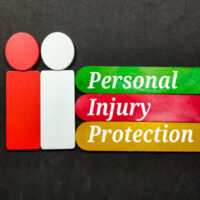 Personal injury protection insurance, often referred to as PIP, is a requirement In the state of Florida. All motorists must legally carry this type of auto insurance, essentially PIP allows a person to access damages from their own policy, even if they are the at-fault driver. While this type of insurance offers protections to some drivers that they would not be able to enjoy in other states, there are timelines that must be followed.
If you are a Florida driver who was in a collision and now wants to access your PIP benefits, you have to move forward within 14 days. Connect a Miami personal injury lawyer to be sure all deadlines are followed in order for you to secure all the benefits you are eligible for after an auto accident.
Seek Medical Care Without Delay
Accident injury victims have to seek medical care within the two week timeframe following an accident, this is Florida's 14-day PIP rule. Your claim could be denied if you fail to see a healthcare professional outside of 14 days.
Your care and treatment does not have to be completed, of course. There are people who will require a lot of care following a crash, injuries that may require months or years of medical appointments. But to access PIP benefits, you need to have initial services and care within 14 days. A range of healthcare provider appointments will meet this requirement. You could see one or more of the following:
Your primary care physician
An emergency room doctor
Your dentist
An EMT
A chiropractor
While there are a variety of providers who qualify, there are a lot of alternative care providers that do not. For example, an assessment from your massage therapist will likely lead to a denied claim. To be sure you will receive the PIP benefits you need, connect with a legal professional and ask about gathering the correct forms of documentation.
According to a PIP law statute, if you meet the 14-day treatment timeline you are eligible for $2,500 for non-emergency injuries and a maximum payout for emergency injuries.
Talk to an Attorney About Claim Difficulties
A Miami personal injury lawyer can guide you through the claims process and inform you of best practices. If you are in a situation where the two week deadline is quickly approaching or has passed and you are unsure how to protect your rights, you need to talk to a lawyer who can share with you all of the options you have following an accident.
Are you confused about what deadlines need to be followed in order for you to secure the settlement amount you deserve? As soon as you contact the legal team at Spencer Morgan Law they can get started on your case and walk you through the process. Your lawyer will let you know how much your claim is worth and when you can expect to receive a monetary award. If you have been involved in a vehicular collision, our attorneys can fight for your rights. Call 305-423-3800 to schedule your no-cost, confidential consultation.