What Is Maximum Medical Improvement?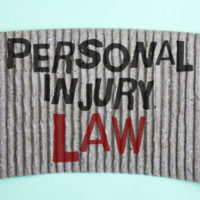 When you are injured in an accident or at work and file a personal injury claim, you are bound to hear a lot of foreign terminology from your attorney, the insurance company, and even your own doctor. One such term that you might hear is "Maximum Medical Improvement." Maximum medical improvement, or MMI, is a legal term for the point at which no functional, fundamental, or physiological change can be expected within reasonable medical probability despite continuing medical or rehabilitative procedures. Ultimately, it means that one or more of your injuries are not likely to improve. It is at this point that the claim is likely to be resolved or settled.
Importance of MMI
 MMI is important because it tells attorneys, insurance adjusters, judge, and jury members that a victim's injuries are permanent. Permanent injuries are usually treated with much more care and regard than temporary ones, and damages are typically far greater. On the plaintiff's end, MMI can give decision makers a better idea of the extent of the plaintiff's pain and suffering, lost wages, and total medical costs. Each of these factors can help attorneys on both sides come to an agreement on how much in damages a plaintiff really deserves. Before reaching MMI, it can be difficult to adequately calculate damages, as there is no way to tell just how much future treatment—and therefore, potential costs—a victim may require.
Why You Should Not Settle Your PI Claim Until You Reach MMI
 Many plaintiffs are quick to settle their claims because they need the compensation to cover the cost of living expenses and other expenditures, but settling a claim before reaching MMI can be a huge mistake. Once you settle your personal injury claim, you are releasing the other party from future liability for your injuries. You cannot go back and ask for more money because, as it turns out, you will never be able to work again, or because you will require lifelong care.
"But," you may want to know, "what if your doctor gave you a positive prognosis?"
In most instances, a doctor is correct about a patient's prognosis, but every once in a while, he or she is way off the mark. In many other instances, a doctor notices what at first seems like a minor issue, and then, after several more evaluations, something far more serious. You do not want to settle after the first doctor appointment during which your doctor told you that you suffered only from minor whiplash only to suffer from long-term whiplash symptoms such as pain, dizziness, blurred vision, difficulty concentrating, constant nausea, and irritability for years after the initial injury.
Even injuries such as broken bones can turn out far differently than what a doctor may expect. For instance, your doctor may assume that your broken collar bone will heal nicely in the brace, but then, when he or she goes to remove the brace months later, discover that you actually need surgery to fuse the bone.
Let an Experienced Attorney Be Your Guide
 If you were injured in a car, truck, or any other type of accident in Florida, you may be anxious to settle your claim so that you can pay off your medical bills, cover your living expenses, and live in comfort until you fully heal. However, there is no telling when you will fully heal, and if you settle prematurely, you may do yourself more harm than good. An experienced Miami personal injury lawyer can advise you on when to settle and when to wait it out. The right attorney can even help you find financing options in the meantime.
If you were injured in an accident in Florida, reach out to Spencer Morgan Law to discuss your options and your case with our skilled personal injury attorney. Call today to schedule your free consultation.