Three Things You Need to Know about Boat Accidents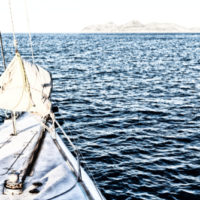 Florida is the perfect state for boating enthusiasts. With plentiful lakes, rivers, and oceans, a boater could spend a lifetime enjoying the water in the sunshine state. Unfortunately, boat accidents are fairly common in Florida. It's important to understand some of the legalities of boating accidents in Florida. This article will explore three different boat accident topics.
Boat accidents are fairly common. 
The U.S. Coast Guard's annual report found that in 2016, 684 Florida boating accidents occurred. Florida also had the most boating accidents of any state in 2016. Sadly, 59 of the total accidents involved the death of one of the parties. Florida saw a 20% increase in deaths from boating accidents in 2016. The rising number of registered boats could be a factor although many would argue that the carelessness of those on the boats is the most common factor in boating accidents.
Common Boat Related Injuries 
Boating injuries aren't limited to injuries caused by one boat colliding with another boat or object. Common accidents include the following:
Slip and fall accidents on the wet deck
Accidents related to moving heavy equipment on a moving surface
Accidents caused by someone banging their head on low clearance areas
Boat operator inexperience
Excessive speed by the boat operator
Operating a boat on hazardous waters
Unsafe weather conditions
Alcohol use
Boat equipment failure
Negligent or reckless sailing
Improper anchoring
Waters congested with too many boats.
Inattention by sailor
Captains failure to ensure that proper safety equipment is on the boat at the time of the accident. 
You May be Able to Recover for Injuries Caused By a Boating Accident 
The 684 Florida boating accidents in 2016 brought an estimated $9.6 million of damages through personal injury lawsuits. Like motor vehicle accidents, boating accidents are governed by tort law. In order to recover monetary compensation for a boat related to personal injury, you must prove that someone's negligence caused your injury or that your injury would not have occurred but for another person's negligent behavior. The negligent person could be the driver of your boat, the driver of the other boat or even another passenger on a boat. A person is negligent when she fails to act with reasonable care.
If you succeed in your personal injury lawsuit, you could be entitled to specific damages to include the cost of your medical bills, hospital stays, medication, and other quantifiable costs. You will also be entitled to general damages for pain and suffering. If the negligent party was reckless or malicious, you could also be entitled to punitive damages. Punitive damages are above and beyond injury based damages and seek to act as a deterrent to the wrongdoing in which the defendant participated.
Let an Attorney Help You Today
If you were involved in a Florida boat accident and have a resulting injury, it is advantageous to hire an experienced personal injury attorney to help guide you through the process. Contact the Miami maritime accident attorneys at Spencer Morgan Law today for assistance with your case.
Resource:
uscgboating.org/library/accident-statistics/Recreational-Boating-Statistics-2016.pdf
https://www.smorganlaw.com/what-do-you-need-to-operate-a-boat-safely-in-florida/