Theories Of Liability In A Truck Accident Case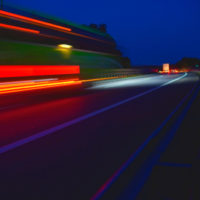 In typical car accident cases, accident victims may be able to recover damages under the theory of negligence – and that is about it. However, in truck accident cases, several parties may be held liable and, moreover, several theories may apply. If you or a loved one was injured in a truck accident case in Miami, contact our team at Spencer Morgan Law to learn which theories might apply in your case. The more you know regarding the law, the more you stand to recover for your damages.
Driver Negligence
Driver negligence almost always applies in trucking accidents. Truckers are subject to the same rules and regulations to which drivers of passenger vehicles are subject. In fact, truckers are often subject to more strict regulations, as the size and weight of their vehicles can inflict serious harm if an accident should occur. Some common forms of driver negligence that result in truck driving accidents include speeding, texting while driving, disregarding traffic signals, drowsy driving, or intoxicated driving. In some cases, regulations set by the Federal Motor Carrier Safety Administration (FMCSA) come into play. For instance, if a trucker falls asleep behind the wheel and causes an accident, the victim may be able to point to the regulations that specify driving hours and that are meant to reduce incidences of fatigued driving.
Vicarious Liability
Under Florida Labor Code, section 440.11, employers may be held liable for the negligent actions of an employee. If a trucker acts in a negligent manner while performing an activity that is within his or her course and scope of employment, and if said trucker causes an accident that results in bodily injury and/or property damage, liability can be transferred over to the employer. Thus, you can recover damages from both the individual driver and the company itself. However, if you attempt to file under the theory of vicarious liability, you may discover that the trucker is an independent contractor rather than an employee. In this instance, our team would look into how much control the company had over the driver and determine if a misclassification occurred. If it did, the employer could be held liable for your damages and subject to an entirely different type of charge.
Negligent Training
Another way in which the company can be held liable is if it failed to properly train the trucker. For instance, if the accident that caused your injuries was the result of cargo that rolled off the back of the truck because it was improperly loaded, you may be able to recover for negligent training. In addition to being trained on how to load cargo, truckers need to be trained on how to prevent jackknifing, how to maintain a reasonably safe distance between the truck and the vehicle ahead of them, how to react in bad weather, how to inspect and maintain the rig, and how to react when the brakes go out when driving at a decline.
Negligent Hiring
Driving a commercial truck is not the same as driving a passenger vehicle, hence the need for a special license. If a company hires a person because he or she "knows how to drive," and if the company fails to conduct a thorough background check and to check for the proper certifications, it can be held liable if the hire ends up causing an accident. The FMCSA also has a Pre-Employment Screening Program that grants access to a person's five-year crash history and three-year inspection history, which employers are required to use prior to hiring a driver as well.
Get the Help You Need to Recover the Compensation You Deserve
If you or a loved one was injured in a trucking accident in Miami, you may be able to recover compensation under one or more of the above four theories. Our Miami truck accident lawyers here at Spencer Morgan Law are prepared to handle your case and ensure that you recover damages for medical bills, the cost of rehabilitation, lost wages, property damage, and more. Contact our team today to get started.
Resource:
leg.state.fl.us/statutes/index.cfm?App_mode=Display_Statute&URL=0400-0499/0440/Sections/0440.11.html