Single-Vehicle Crashes And Responsibility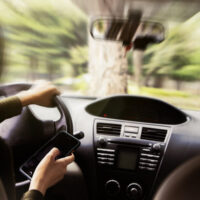 Liability can be challenging when it comes to assessing single-vehicle accidents. In the majority of cases, a driver will be liable when it comes to damages and personal injuries, but there are situations when this is not the case. A legal professional can look over the evidence and determine if there is a path to holding another party responsible for damages.
If an insurance company tells you that only a small amount of compensation is possible but you believe you should have access to a larger compensation amount following a single-vehicle crash, talk to a Miami personal injury lawyer to have your accident details assessed.
Who Could Be Liable Beyond the Driver?
There are a range of parties who could be responsible when it comes to single-vehicle accidents.
Vehicle operator. Often the driver of a single vehicle that was involved in the accident is liable. This would be true if the driver was texting while driving or lost control of the vehicle, for instance.
Other drivers. In situations where a reckless driver required another driver to react, such as swerving away from the danger and then crashing, a claim for damages could be possible as the other driver could be determined to be the liable party.
Municipality claims. If road maintenance issues or lack of signage can be proven were the cause of an accident, local governments may be held responsible.
Product defects. Accidents that are a result of the car or truck not performing properly could lead to the retailer of auto products or the vehicle manufacturer being liable. Companies are required to make consumers aware of recalls and warn of any known dangers.
If you are hoping to hold another party responsible following your single-vehicle accident know that the process can be complex. Product liability claims are complicated and obtaining settlements for local governments can be tricky as well. Personal injury attorneys with experience in damage recovery will be able to investigate your accident and inform you of any compensation possibilities.
What Should I Do Next?
Worrying about all of the expenses you have after an accident will not make the bills go away. Be proactive and connect with a Miami personal injury lawyer. When deciding which lawyer is the best match for you, ask potential attorneys about their knowledge surrounding single-vehicle claims. You could also ask about if they have had success with insurance claims or personal injury lawsuits in cases similar to your own.
Were you injured in a Florida accident? Whether it was a single-vehicle accident or a crash involving multiple vehicles, you need the qualified attorneys at Spencer Morgan Law fighting for your right to a full and fair settlement. Because our lawyers have worked on a wide array of vehicle claims and cases, we know how to strengthen your case and connect you with the outcomes you are seeking. Your case will have our full attention, so when you are ready to get started, call us at 305-423-3800 to schedule your first meeting.