Should I Take Steps To Prepare For A Deposition?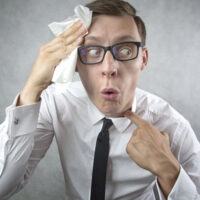 Substantial amounts of money can be distributed after a Florida accident, particularly if major injuries were sustained. While insurance companies know they have a responsibility to pay out in accordance with policy terms, they will work to be sure the amount is fair, not larger than required. All evidence will be assessed and it is possible testimony from individuals involved and witnesses to the incident will be gathered. A deposition is a meeting where questions are asked and answered under oath.
When you sit down for your deposition, you are permitted to have a Miami personal injury lawyer with you should you have questions throughout the process. A court reporter will swear you in and then they will record the deposition. Later, the lawyers for all parties involved will receive a transcript of the session. While it is important for you to be honest and tell your side of the story, you also want to be sure you do not say something that could weaken your case.
If You Are Nervous, Take Steps to Prepare Yourself
It is common for people who do not regularly work within the justice system to feel nervous about civil deposition and other official proceedings. After all, you know that what you say could have an impact on if you are able to obtain your desired objectives. One way to feel more at ease is to prepare for the session.
When you work with an attorney to prepare to give a deposition, they will ask you questions that will likely come up, such as where the accident occurred and your recollections from the event. Being prepared for questions connected to liability can help you to feel at ease at the deposition. For example, often a question will be asked in a variety of different ways, any discrepancies in your answers could be used to cast doubt on your version of the injurious event.
Move Your Case Forward
When you delay the deposition process, it can create stumbling blocks for the resolution of your case. You are required to provide a deposition if you have been subpoenaed and plaintiffs should want to go through the process to help move their case forward. Any concerns you have about the deposition can be answered by a Miami personal injury lawyer.
If you are worried you will be asked questions you do not want to answer, all the more reason to have an attorney with you at a deposition. Your lawyer will tell you if you are required to answer questions or not during the session. And before the session, assist you in preparing for possible inquiries.
Is a deposition in your future? The qualified attorneys at Spencer Morgan Law can help you prepare. Our lawyers have worked on many different types of personal injury cases and have negotiated sizable damage recovery awards for Florida accident victims. You do not have to pay out of your own pocket, our attorneys work on a contingency basis, meaning we don't get paid until you do. Call us at 305-423-3800 to schedule your first meeting.