Safety Rules And Premise Liability Claims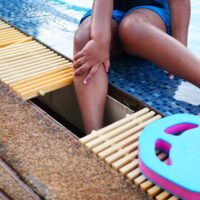 When you hear attorneys talk about premise liability cases, they are discussing circumstances in which a person was harmed on a premise, or property. This includes the land, and buildings on the land, owned or operated by a person or organization. When property is owned, there are rules in place connected to keeping the area safe. If those rules are violated, there could be an avenue to the hurt individual receiving monetary compensation.
Reaching out to a Miami personal injury lawyer after a slip and fall injury or harm due to negligent security is a way to protect your rights and access the funds you need for your recovery.
Not Every Injury Eligible for Compensation
It is important to note that not all property injuries are eligible for monetary damages. For example, the following must be true for you to be successful.
You were invited to be on the property because it is a space open to the public.
Business activities were being performed on the land and you and others were invited to come and do business on that property.
As a guest, you were socially invited to the space.
But if you were on the land without permission, or were illegally on the property, such as an intruder, you would not enjoy the same protections.
These legal rules make sense. After all, when you, as a member of the public, go to a grocery store or shopping center to purchase daily essentials, such as food, clothing, medicine, and more, you are doing business on the property. It is the responsibility of the business owner to do what they can to keep their employees and customers safe from harm.
But if you break into another person's property to steal from them, the property owner will not be liable if you slip on a spill and injure your arm because you weren't legally there to begin with. People do not have to maintain a safe space for thieves.
Dangerous Conditions
There are a range of dangers on properties that have resulted in personal injury settlements, including slips and falls, dog bites, swimming pool accidents, burns, toxic exposure, falling debris and more. If you were injured on a property that is owned by an individual or a business entity, talk to a legal professional about your chances of obtaining a monetary settlement.
An experienced Miami personal injury lawyer can answer your premise liability questions. When choosing a lawyer, ask if they will be using any outside experts to assess your case and what will happen if an insurance negotiation does not result in a full settlement offer. You will want a lawyer who can take your case to court, if needed, and has a successful track record in obtaining monetary damages in cases similar to your own.
Can you move forward with a personal injury claim after an injury? When you connect with a liability lawyer, they can advise you on next steps. Connect with the legal team at Spencer Morgan Law for a no-cost, confidential assessment. Call 305-423-3800.