Protect Yourself This Spring With These Motorcycle Safety Tips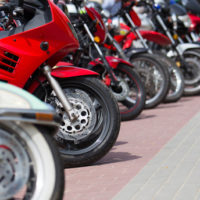 Spring is finally here, and for those of us who live in Florida, that pretty much means that summer is already in session. With the sun finally shining full time and good temperatures gracing us on a daily basis, many people are busting out their motorcycles to enjoy the fresh air and to blow away those winter blues. While there is nothing wrong with residents chasing the freedom that motorcycles offer, more bikes on the road means more opportunity for motorcycle accidents.
Florida Leads the Nation for Motorcycle Accidents
Florida leads the nation for the deadliest motorcycle accidents, and in fact, one in every five traffic fatalities in the state involves a biker. Whether this is because the number of bikers in Florida is higher than in any other state, because Florida roads are so congested, or because Florida drivers are less careless than in other states is uncertain. What is certain is that the Sunshine State is a dangerous place for motorcyclists.
Spring is a dangerous time for Florida travel in general, but for bikers, it can be even more so. Miami's April showers a bit heavier than those in many other states, and they often come out of nowhere. Additionally, because bikes have been sitting in garages all winter long, many are rusty and have the potential for stalling. Finally, other riders who are eager to get back behind the handlebars may be more concerned with speed than they are safety. Of course, there are several other factors that contribute to the state's motorcycle accident rate, but you should not be one of them. If you own and operate a motorcycle in Florida, our Miami motorcycle accident lawyers have a few safety tips for you to keep in mind while you are out on the open road:
Inspect
If your bike has not been out since last season, make sure to give it a thorough inspection before taking it for a spin. Check the brakes, test the headlights and taillights, make sure your signals work, and ensure the tread on your tires is still good. A thorough inspection can mean the difference between life and death.
Refresh
You may have ridden a bike for years but that does not mean that you can get a bit rusty. If you have not taken your bike out since last fall, it would not hurt to take a refresher safety course. Doing so could boost your knowledge and remind you of the importance of safe practices while on the road.
Protect
A good helmet and gear can go a long way toward sparing you from the worst of accident injuries. The most common motorcycle accident injuries are head injuries, burns, and road rash. The right gear can protect you from these types of injuries and ensure that you are not more injured than necessary. Additionally, wear bright colors and reflectors both day and night to make sure that other occupants of the road can see you.
Watch the Weather
Too many motorcycle accidents occur because the operators were not prepared for bad weather. Keep an eye on the sky and if the weather looks bad, do not go out. If you are out when the weather turns, pull over under a bridge or some other protected location and wait for the worst to pass.
Respect the Law
When you are on a motorcycle, it can be easy to give into temptation and to speed through traffic, perform stunts, and show off your riding capabilities, but reserve that type of play for the trails and dunes. Not only are you putting yourself in danger by breaking the rules, but you are putting others in danger as well.
If You Are Injured, Call an Attorney
You can do everything in your power to prevent an accident, but one can still happen. That is why they are called accidents. If you were injured in a motorcycle accident, you may be entitled to compensation for your injuries and other damages. Reach out the Miami motorcycle accident lawyers at Spencer Morgan Law to discuss your case and possible options today. In the meantime, practice safe biking and encourage others to do the same.
Resource:
tbo.com/news/traffic/deadly-ride-florida-leads-nation-in-motorcycle-fatalities-20160313/