Are You Trying to Get a Cruise Refund?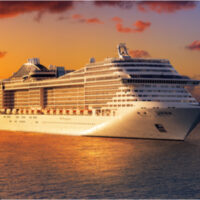 The travel industry has been substantially impacted by the coronavirus pandemic. There have been government mandated closures and individuals who are able to move around freely are avoiding travel and groups as much as possible to avoid COVID-19.
Cruises have been affected and many would be cruise-goers have decided they want to cancel their trips. Are you trying to secure a refund from a cruise line? An attorney who has experience as a Miami boat accident lawyer can help.
Getting Your Money Back When a Cruise Is Cancelled
Cruise companies are canceling cruises as the coronavirus pandemic has resulted in illnesses, many of which have happened on cruises. There have been deaths and hundreds of individuals have fallen ill from COVID-19 contracted on cruise ships. Some ships have even been denied from ports due to this widespread illness.
If you want to get your money back from a cruise line, you will likely be offered credit for a future cruise or a refund. Some lines are even offering incentives to cruise credits. For example, you could opt to get a full value refund or you could choose a cruise credit equal to 125% of the amount originally paid. The cruise credit could have an expiration date.
While the larger amount could be beneficial for future cruise-goers, it is not clear when travel bans will be lifted. If travel will be up to pre-coronavirus levels by the end of the year or in 2021 is uncertain.
Cruise-goers who booked cruises prior to the pandemic have likely received an email with options. Review the information carefully. A refund should be an option. A Miami cruise accident lawyer can advise families who are confused.
Refunds May Take a While
With big cruise operators fielding many inquiries, refunds can talk time. Some cruise lines are refunding cruise fees in a few weeks but others can take months. Overall, larger lines are trying to get the refunds to customers within 30 days. This is not true for smaller lines which can take up to 90 days to process a customer refund.
There are a few reasons for the delays. Stay-at-home orders have led to less support staff, the amount of requests has been extremely high, and some lines have had to lay off staff. There is less money coming in because cruises have been cancelled and yet so much more work for them to do as they navigate how to keep customers happy.
Because of COVID-19, there are a lot of uncertainties surrounding the cruise industry. It is important that cruise-goers choose the right option for them, whether that is a cruise credit or a full refund. A Miami cruise accident lawyer can help if you have the right to a refund and have not been offered or received one.
If you are afraid of contracting COVID-19 on a future cruise and do not want to accept a credit, do not allow the representatives from a cruise line force you to take one. An attorney can review your situation.
Are you trying to secure a refund from a cruise line? Contact Spencer Morgan Law at 305-423-3800 to discuss your case. Because Spencer Morgan Law works on a contingency fee basis, there are no fees or costs until compensation is secured.
https://www.smorganlaw.com/do-you-know-how-to-file-a-personal-injury-claim/